The other day my patient handed me a Zimbabwe one hundred trillion dollar bill after helping him with an abscessed tooth.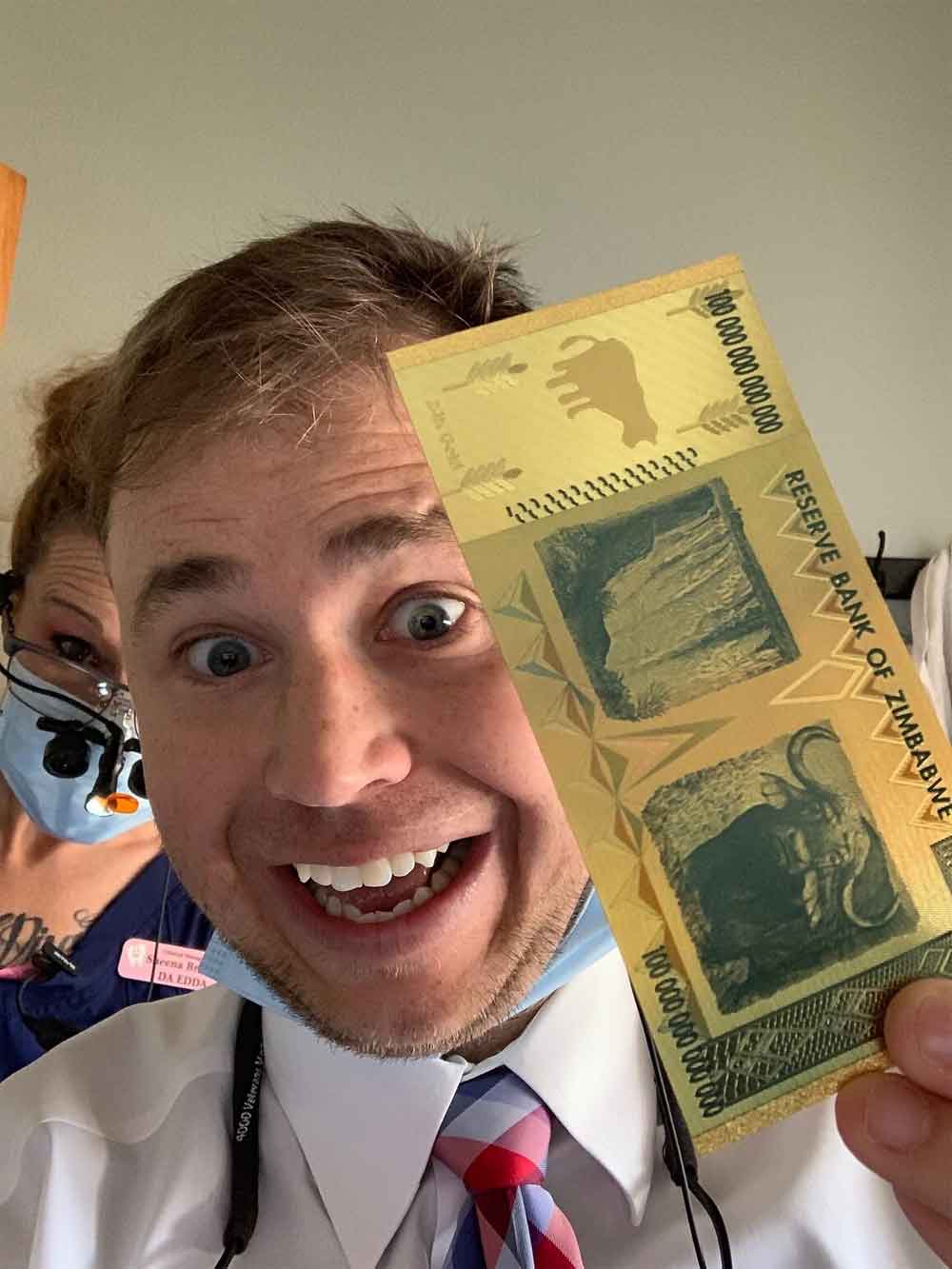 I laughed … I'm a Zimbabwe trillionaire!
Obviously it was a novelty bill (reminiscent of the runaway Zimbabwe inflation) but it begs the question: does it take a trillion dollars to pay for dental care?
Short answer: it shouldn't! Sometimes dentistry costs too much! Sure, we could evaluate the microeconomics of a dental practice, (a dentist has to cover a minimum $750,000 each year to maintain an up-to-date high-tech facility and staff) but that's not the goal of my post.
I can't make dentistry as cheap as the Dollar Menu at McDonalds, but here are a few ways we attempt to bend the numbers to make dental health more accessible.
1. For patients without insurance, we offer 30% Off of any and all dental procedures with our Neighborhood Discount Plan. This helps share the downward pressure from insurance group pricing.
2. With my advanced training I offer many dental and surgical procedures that other general dentists may shy away from. This Advanced Scope can save you money.
3. We have custom Finance Options to help dental health fit into your monthly budget through CareCredit. Heck, I am still the only dentist to take Bitcoin!
4. We are contractually In-Network with most major dental PPO plans.
5. With Advanced Technology and a same-day mentality, I can complete procedures, crowns and bridges within the same day so that you don't have to miss more work!
And if you are a genuinely nice person, sometimes I'll needle my wonderful, caring, passionate, and brilliant Office Manager Angela to cut a little more off the top to help out a special patient. I'm trying to get on her good side 😉